Kelly Gray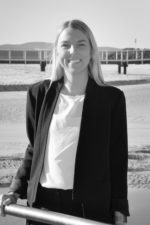 Holiday Assistant
Certificate In Real Estate
Kelly Gray has been with Elders since November 2017 as our Holiday Assistant. She attends to holiday rental projects, property inspections, enquiries and consulting with holiday property owners.
Kelly has been a Crescent Head resident of 24 years. Her clients are quick to praise her problem solving skills, attention to detail and friendly nature.
She's particularly good at implementing new systems and protocols and prides herself on her resilience to work under pressure.
Kelly loves achieving and accomplishing work goals. Her greatest triumph was undertaking a major project to inspect all holiday properties and encourage owners in how improvements can be made to maintain frequent and repeated bookings as well as ensuring our guests are happy with their stay.
02 6566 0306
02 6566 0546