News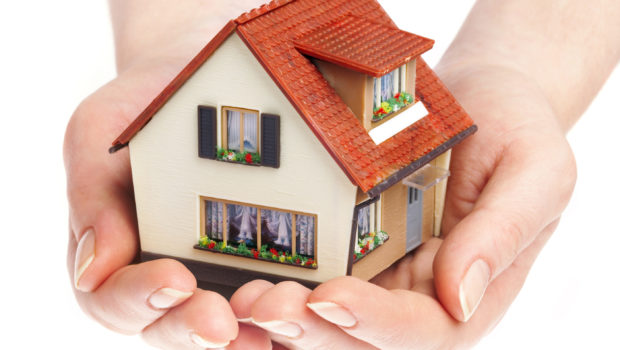 Published on March 9th, 2018
10 Ways To Boost Your Homes Resale Value
Adding value to a home is trickier than it sounds. While it seems tempting to just go all out and add any feature you can think of, it's important to remember that not every home renovation is going to actually benefit you when the time comes to sell. You need to pick appropriate changes to your home that suit the lifestyle of the neighbourhood. Here are some ways you can do this and boost your home's sale prospects.
Get Some Expert Advice
Before you start knocking down walls, it's a good idea to get a professional such as a real estate agent or an interior designer to give you some advice as to what they believe would add value to your property.  The benefit of asking a real estate agent is, they live and breathe property in your local area and are very familiar with what buyers are looking for in a new home.
Invest In Landscaping Early On
A manicured mature garden with established shade trees is very popular with buyers.  Growing an established garden takes years to grow – so it's a good idea to get this under way early.  Plus, you'll get to enjoy the use of the garden long before you sell.  Check with your local council about planning laws around trees that could extend beyond your property boundary too!
Revamp The Kitchen
The kitchen is the one room that can make or break a sale. It's usually the most expensive room in any house, so prospective buyers don't want to see a kitchen that needs a total upgrade.  This doesn't mean a total re-fit, but there are some small things you can splurge on that will help make your kitchen more appealing.
Add appliances
Fresh coat of paint
Do up your doors & door handles
Lift the lighting with fluorescents or spot lights above benchtops and potentially a pendant light for some visual interest.
Replace old benchtops
Re tile or fix the floor boards
Enhance The Bathroom
Buyers today like beautiful bathrooms – they want a room they can relax and pamper themselves in, no matter what size or condition your bathroom is in. It is Ok to spend some money on the bathroom to make the most of what you have.
Replace any cracked basins, toilets or tubs
Replace your vanity or mirror and add new lighting fixtures to make a really good impression on your buyers.
If you have small bathroom – consider wall mounted sinks and toilets and towel rails behind the door and use big mirrors to make the room appear twice the size.
Repaint stained or chipped bathtubs and basins
Add to this a fresh coat of paint on the walls and you have a whole new bathroom.
Remove Outdated Finishes
If you have old wall paper, tacky light fixtures or stained carpet it may be worth replacing these.  You don't need to spend a fortune, just think clean, simple and contemporary
Water Blast The Paths
Without spending too much money, hiring a water blaster is a great way to clean concrete areas of the front of your home. Sealing and hosing is well and good, but if you've been living there for quite a while, grime can build up a great deal.

A water blaster will brighten a grimy driveway significantly more than a regular hosing, by blasting away layers of grime.
Shabby Doors Need To Be Spruced Up
Your front door is the first thing your buyers see, so if it needs a lick of paint get out the brushes!  You might also consider a new handle or knocker – this is an inexpensive way to update your door.
A Fresh Coat Of Paint
Paint can totally transform your property and help catapult it from the 70's or 80's into the 21st century.  Consider re-painting the façade of your property if it is looking a bit tired, or if you have exposed brick you could render the façade and paint it.  This will help create a good first impression and set the tone for the rest of the property.  Don't stop there, re painting the walls inside also has a positive effect on buyers as it instantly refreshes the entire home.   You can't go wrong with fresh crisp paint job in modern neutral colours.
Add Extra Storage
Another great investment is to add built in cupboards throughout the property – in bedrooms, family rooms, hall ways, garages…anywhere you have the space.   Buyers love great storage so this can make your home much more appealing.
Create An Outdoor Entertaining Space
An outdoor entertaining area adds a whole new room to your home and buyers love this.  When planning your outdoor space, consider how you envisage it to be used.  If you have the space perhaps it's ideal for a large family, so a large dining area may be the best option with BBQ and cooking area.  If space is tight, a deck or patio with comfy seating and shade may be the best option or if you have a balcony adding a table setting (even if small) is very appealing to buyers.